UX/UI design • App Design
A mobile reference organizer for artists on the go.
Project Brief

Create a simple phone application that functions as an organizer of any kind.


The name Refsheets is a mixture of references, as in reference images, and sheets, as in sheets of paper. I created this app with 3 main functions in mind: organizing photos, creating collages of said photos, and a button that would stop your phone from automatically turning off while looking at the images.

The visual design was inspired by light, which is crucial to the drawing process. In addition, a huge problem I'd have is my phone turning off while I was still looking at it, so I wanted the app to function more like a lightbulb with a simple on and off switch. Because users would be staring at a screen for a long time, the rest of the visuals are dark to minimize eyestrain in darker environments.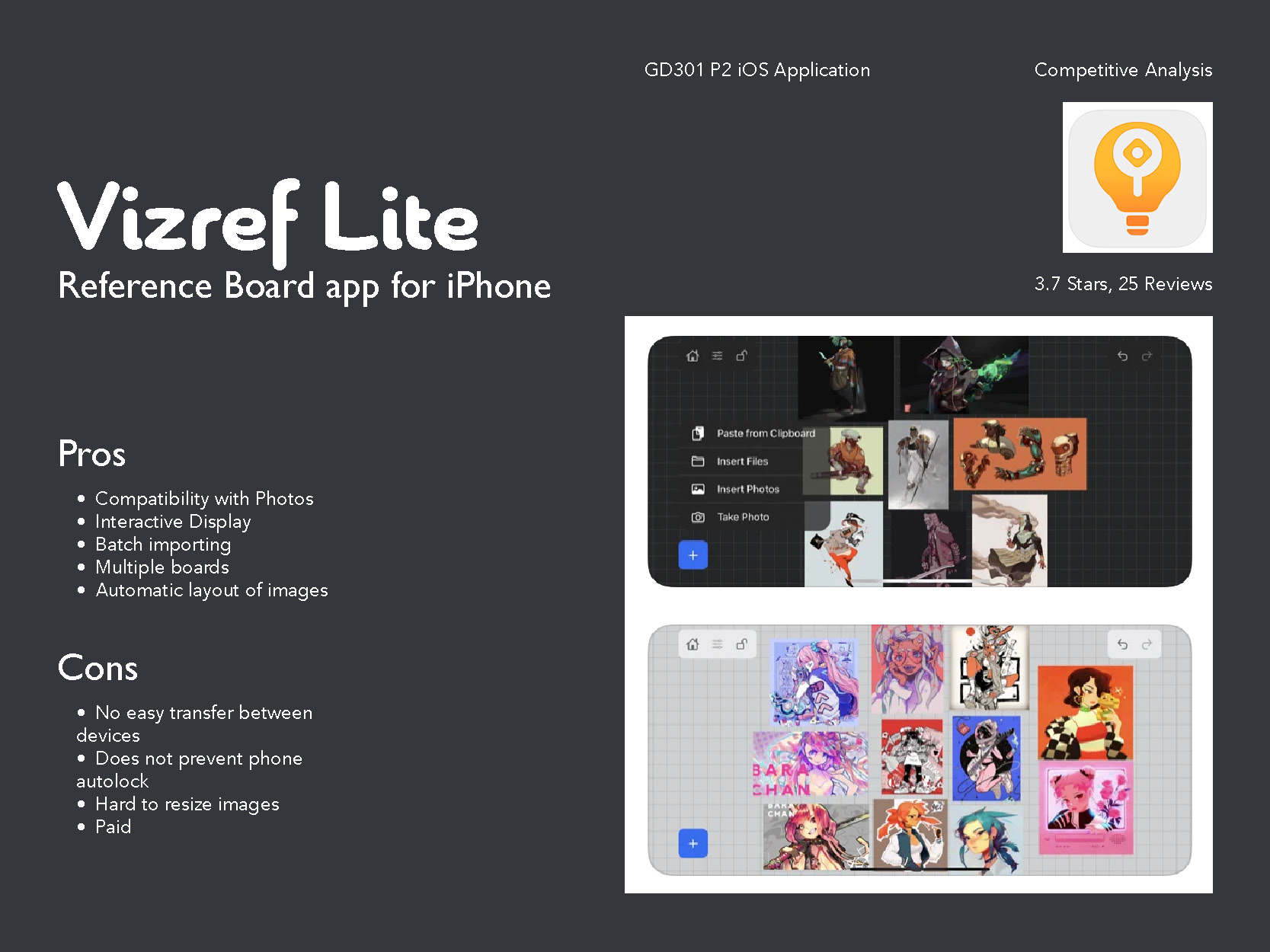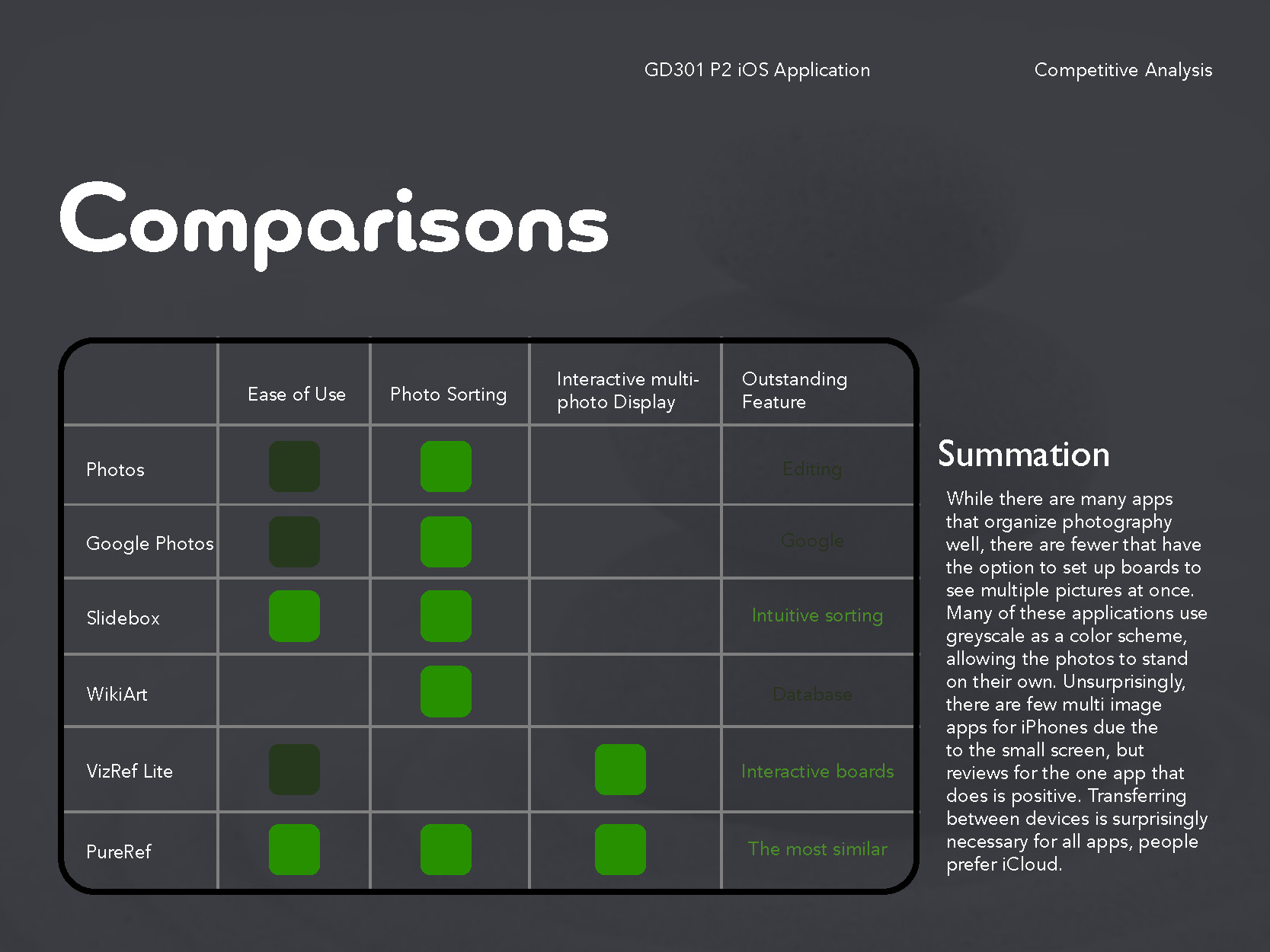 The idea struck me while I was out drawing; I typically use references to draw characters and found my phone's photo gallery lacking in function. It frequently turned off and when I had to switch photos my zoom always got reset, so I decided to create an app that combined a photo organizer and canvas. The competitive analysis helped me learn what other functions the app should include based on its user reviews.

As a part of the project, I created surveys and conducted interviews with fellow artists to assure an audience for the project existed at all. Fortunetly for me, it did.

After the high fidelity navigation was finished, I also conducted a usability test. At the time, I had no onboarding for first time users which confused a few, as the language was specific to the branding. Later on, I had the opportunity to create the application trailer, which I also used to reinforce the terms and functions, especially because Adobe XD couldn't capture the full scope of a versatile canvas.